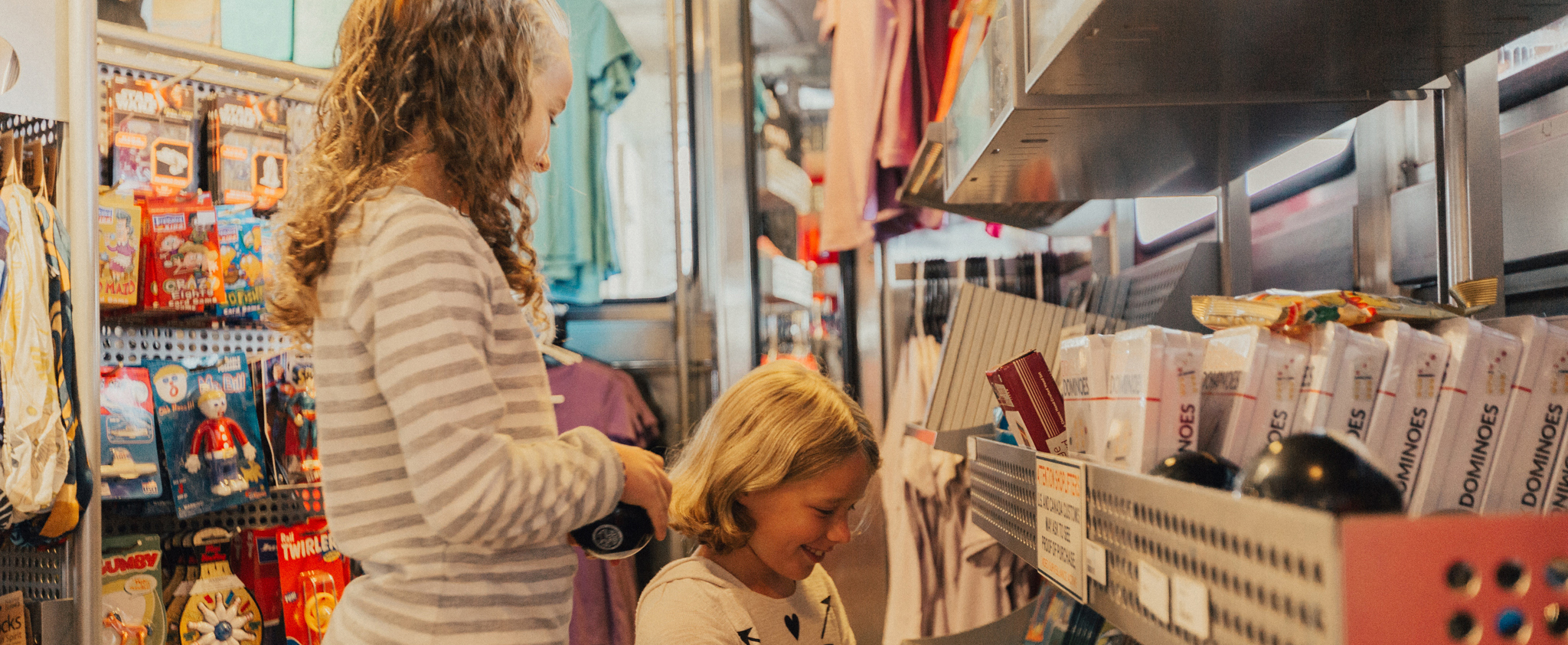 Gift Shop
The Gift Shop onboard the M.V. Coho features a range of souvenirs, clothing items and merchandise - the perfect way to commemorate your trip. The Gift Shop and Cafeteria are located at the rear of the ship.
Tour Desk
The Tour Desk is located on the left-hand (port) side of the ship just before the forward observation lounge. Here you can book local attractions for your destination from the comfort and convenience of the ship. Book attractions such as The Butchart Gardens, the Butterfly Gardens and Craigdarroch Castle with our helpful Tour Desk staff. Rental car bookings are also available.
Cafeteria
The onboard Cafeteria serves a variety of hot and cold food and beverage options. Items include Ivar's Famous Clam Chowder, soft-serve ice cream, fish and chips, espresso and cappuchino, as well as a wide variety of locally made products including Bedford's award-winning sodas. Sandwiches are made fresh daily by Shirley's Cafe.
Grab a drink and a snack while you sit back and enjoy the spectacular views of the Strait of Juan de Fuca.
The M.V. Coho also features a selection of Duty Free products — view current Duty Free products here.