Ribs fall off the bone - champions fall off the throne!
September 7 - 9, 2018
Indulge in a feast of ribs at the 5th annual Esquimalt Ribfest! World-famous ribbers compete to win over your taste buds – you be the judge of their cooking! With a variety of flavors and secret recipes, prepare yourself for the ultimate palate sensation. Vendors will have beef and pork ribs, as well as a few chicken options on the menu. Pair your succulent meat with local craft beers and ciders including Driftwood Brewery, Hoyne Brewing, Lighthouse Brewing and Four Mile Brewery. Be sure to check out RibFest's live entertainment!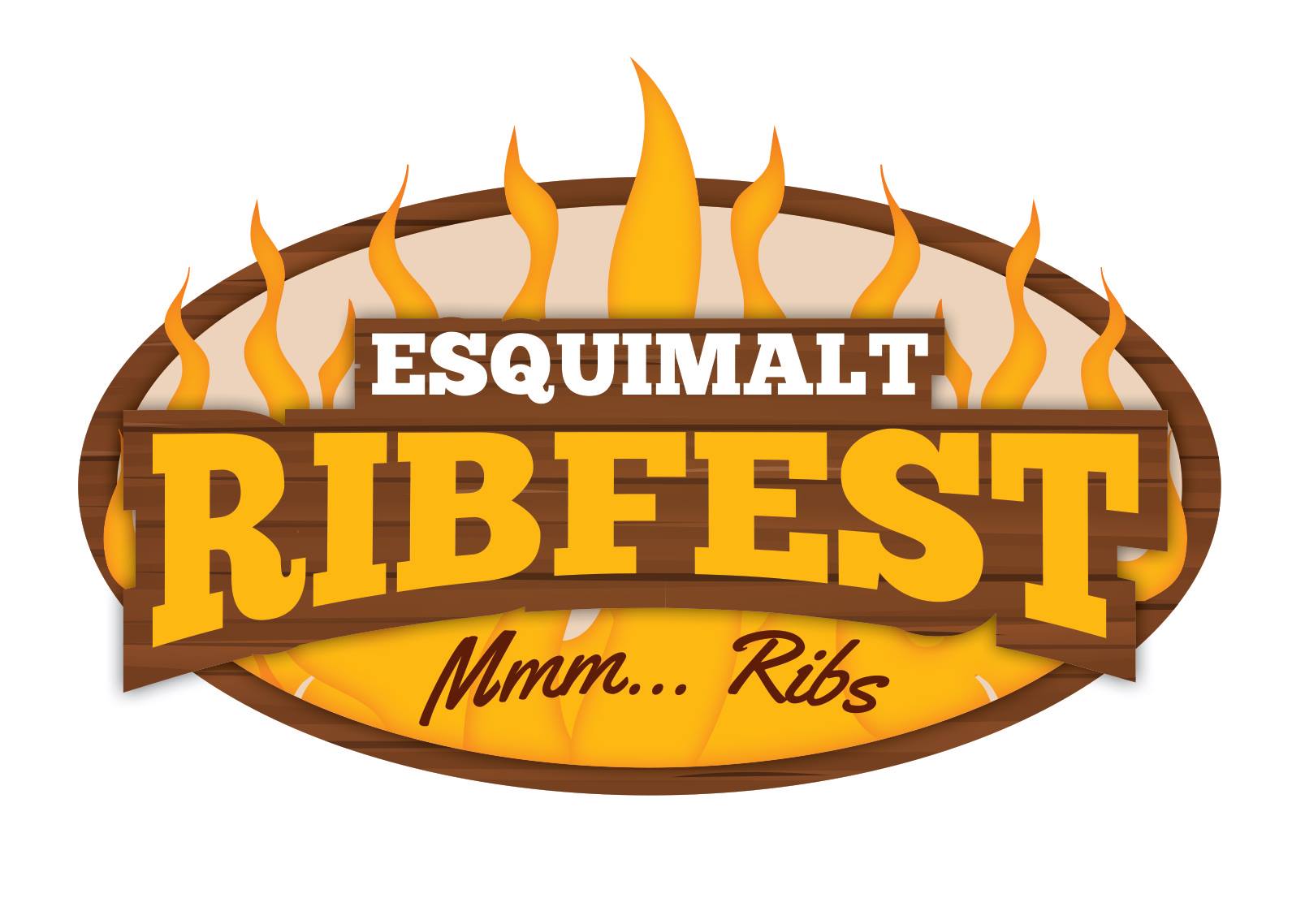 DAY TRIP PACKAGES
$56 PER PERSON
Enjoy a full day at Ribfest with great food and live entertainment!

Packages Include:
- Round-trip walk-on ferry fare on the MV COHO
- Transportation between the Victoria ferry terminal and Esquimalt Ribfest
- One rack of ribs from your choice of any rib vendor at the festival!
PLEASE NOTE: YOU MAY SELECT EITHER THE 8:20AM OR 12:45PM SAILING FROM PORT ANGELES TO TAKE FULL ADVANTAGE OF RIBFEST.
---
OVERNIGHT PACKAGES

PRICes starting at $131 pp/do
Enjoy a full day at Ribfest with great food and live entertainment, and an overnight stay in downtown Victoria.

Packages Include:
- Round-trip walk-on ferry fare on the MV COHO
- Transportation from the Victoria ferry terminal to Esquimalt Ribfest
- One rack of ribs from your choice of any rib vendor at the festival!
- An overnight stay in downtown Victoria
ROYAL SCOT HOTEL & SUITES




PRICES from $140 pp/do

THE HUNTINGDON MANOR




PRICES from $131 pp/do

CHATEAU VICTORIA




PRICES from $154 pp/do

Stay in a studio suite with a queen size bed,
full living area with a pullout sofa sleeper, and fully-equipped kitchen.

Stay in a standard room with 1 or 2 beds. This hotel includes free breakfast!


Stay in a Traditional room with 1 or 2 beds, or upgrade to a One Bedroom Suite!
PLEASE NOTE: HOTEL PACKAGES FOR RIBFEST CANNOT BE BOOKED ONLINE.
PLEASE CALL 1-877-386-2202 TO BOOK!
---
| | | |
| --- | --- | --- |
| | | |
| | | |
| $56 PER PERSON | $56 PER PERSON | $56 PER PERSON |
---
2018 RIBBERS

Praire Smoke & Spice
Prairie Smoke & Spice the home of genuine pit-smoked BBQ catering in Southern Saskatchewan. What started with a sample of real barbeque in Texas eight years ago has turned into a consuming passion to produce the best, most authentic 'Q available in the prairies. This dream is now a reality as Prairie Smoke & Spice has won many awards on the competition circuit.

Gator BBQ
For over 30 years, Gator BBQ has been delivering mouth watering chicken, pulled pork and ribs to the hungry crowds of Rib Fests all across North America. Touring Canada and the Northern United States, the Smith family of Port Dover continue to win countless awards and events with their signature southern BBQ cuisine.

Boss Hog's
With "Taste the Smokin' Difference" being our team's motto, it is our utmost goal to provide our patrons with the ultimate barbeque experience. Season after season we become even more successful through consistency, atmosphere and a customer service that is next-to-none.

Misty Mountain
Established in 2014, in Hinton, AB, Misty Mountain BBQ has taken to the road, attending fairs, festivals and exhibitions across western Canada. Ready to take on the competition and the crowds with that bold smoky sauce lathered on their mouth-watering smoked ribs.

Smoke & Bones
Smoke And Bones BBQ was formed over a passion of cooking good food. The art of cooking food low and slow is as rewarding as well as relaxing. It allows one to slow down and take time out from our busy lives and concentrate on one thing and forget about the rest. The end result is fantastic food with peace of mind.

grizzly ribs
A new player in the Esquimalt Ribfest extravaganza, Grizzly Ribs will certainly turn some heads in 2017. Chef Ollie is a fifth generation Vancouver Islander with a knack for finding just the right mix of smoke, service, spice and sass that keeps people coming back.
---
2018 ribfest BREWERs
4 Mile Brewery

Hoyne Brewing

Lighthouse Brewing
Company
| | | |
| --- | --- | --- |
| | | |
| Driftwood Brewery | category 12 brewery | elephant island winery |
---
2018 ribfest ENTERTAINMENT
Blue sky
Fronted by the dynamic Rhonda Aikin and master guitarist/vocalist Don Peterson, Blue Sky performs a mix of contemporary blues along with classic songs from artists such as Bonnie Raitt, Delbert McClinton, and the original Almman Brothers Band lineup. The material is rounded out by a selection of catchy original songs by prolific songwriter Don Peterson.
The groove kitchen
The Groove Kitchen know how to help you have a good time! They play music that makes you want to shake what the good lord gave ya, have a few laughs and get the funk out! This party-hearty crew really delivers the goods - classic tunes by Maceo Parker, Marvin Gaye, Stevie Wonder and Buena Vista Social Club to hip-hop and newer funk from Bruno Mrs, Young MC, Will Smith and Nelly.
Cities
Cities are Victoria's stand out cover band featuring Juno nominated singer Adam Kittredge of Jets Overhead, drummer Matt Johnson of the legendary Canadian band 54-40 and world-renowned horn players Miguel Valdes and Nick La Riviere. Playing high energy classics from Stevie Wonder to modern day anthems from the likes of Daft Punk, Cities is sure to turn any event into a dance party.
dryspell
Dryspell is homegrown four-on-the-floor straight ahead rock n roll. Influenced by the steady rhythms and backbeat of 70s & 80s rock with the power and angst of 90s roll blended with modern tone and melody. Dryspell is a unique mix of contemporary heaviness that draws influence of no-nonsense songwriting, a relentless beat, and classic storytelling.
Dryspell is Blake, Evan, Katherine, and Darren. They all have a job to do and do it they will.
Dryspell continues to write, record and create as well as play live, make videos and friends wherever they may roam.
Summer and the sinners
Big-voiced Summer and her band, the Sinners, are a definite "cool breeze" from the Great White North! Based in British Columbia, Summer and the Sinners pound out a brand of blues that takes you back to listening to the early Seventies.
The soul shakers
Fans love The Soul Shakers' ability to deliver red-hot dance music and interact with the audience in a good-humored way.
Bill johnson blues band
Johnson's first solo album, Why I Sing the Blues, was a collaboration with a number of North American poets. In 2006, he released his first live album, titled simply Live. That same year, the Toronto Blues Society nominated Johnson for a Maple Blues Award for Best Guitarist.
david james and big river
David James and Big River are often described as one of the most authentic Johnny Cash tribute shows touring today. Thousands of fans agree with those reviews, as they routinely sell out shows in venues large and small across Canada and the U.S.