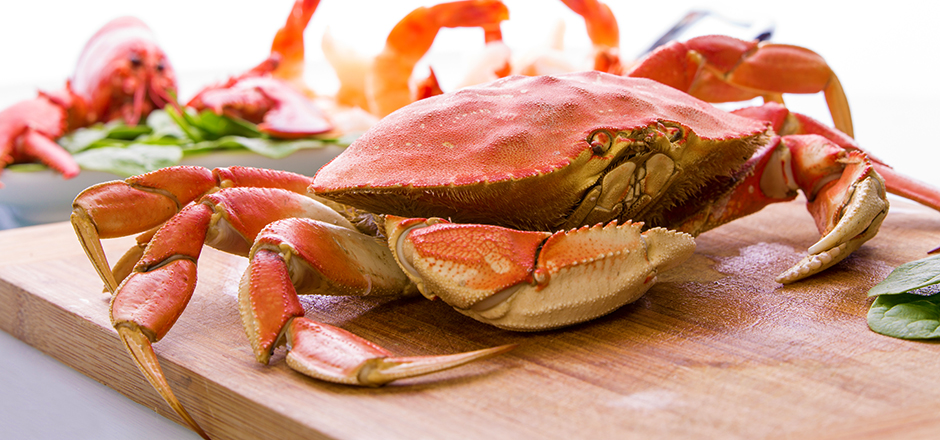 SAVE A TURKEY, EAT A CRAB!
OCTOBER 5 - 7, 2018 IN PORT ANGELES
Indulge in an old-fashioned crab feed complete with large kettles of fresh, local Dungeness crab, organic sweet corn and coleslaw at the Dungeness Crab and Seafood Festival!
Crabfest is a celebration of the Olympic Peninsula's seafood, maritime and cultural traditions, and is ranked as one of the best seafood festivals in the United States. The festival takes place along the scenic Port Angeles waterfront, an easy stroll away from the MV Coho terminal. Crabfest activities include the 'Grab-a-Crab' derby, live music entertainment, cooking demonstrations, over 60 local arts and crafts booths, and family activities.
2018 Festival Hours
Friday october 5 from 12PM - 10PM
Saturday October 6 from 10am - 10pm
Sunday October 7 from 10am - 5pm
---
DAY TRIP PACKAGES
FRIDAY OCTOBER 5, 2018


$56 USD PER PERSON

SATURDAY OCTOBER 6, 2018


$62 USD PER PERSON

SUNDAY OCTOBER 7, 2018


$56 USD PER PERSON
ALL DAY TRIP PACKAGES INCLUDE:
- Round-trip walk-on ferry fare on the MV Coho from Victoria, BC to Port Angeles, WA.
- Crab Feed with fresh dungeness crab, sweet corn and coleslaw.
Day trip packages with crab dinners can be purchased online.
Please make sure to select the correct date, as Crab Feed vouchers will ONLY be honored on the date printed on the voucher.
CALL US AT 1-877-386-2202
---
Overnight Packages
PRICES AND AVAILABILITY COMING SOON! STAY TUNED!
SUNDAY + GAME FARM BUS FROM $152 PP/DO
SUNDAY + HURRICANE RIDGE TOUR FROM $184 PP/DO
SUNDAY + FULL DAY OLYMPIC NATIONAL PARK TOUR FROM $231 USD
SUNDAY CRABS + CASINO NIGHT AT 7 CEDARS FROM $122 PP/DO
FRIDAY OR SATURDAY CRABFEST WITH OVERNIGHT & HURRICANE RIDGE FROM $?? PP/DO
---

EXPLORE OLYMPIC NATIONAL PARK
ADD AN EXCLUSIVE GUIDED TOUR TO YOUR PACKAGE

Experience the Ultimate Olympic Peninsula getaway! On a clear day, these trails provide incredible views of Mount Olympus, the Strait of Juan de Fuca, and the gorgeous subalpine terrain.
The tour begins with a scenic chartered shuttle from sea-level in Port Angeles to 5,200 feet elevation atop Hurricane Ridge. Upon arriving at the Hurricane Ridge Visitor Center, enjoy a front-row view of the snow-capped Olympic Mountains! Included in the tour price, guests will have the choice to either:
- Participate in a guided hiking tour with the Olympic Hiking Co. guide.
- Participate in an easier interpretive walk with a Park Ranger.
- Spend the entire time enjoying the beautiful views from the well-positioned and comfortable Visitors Center.
Please note: the views and activities may be adversely affected by the weather. Rain, high winds, and stormy conditions are always a possibility so please pack and plan accordingly. If you require assistance with this booking, please call 1-877-386-2202.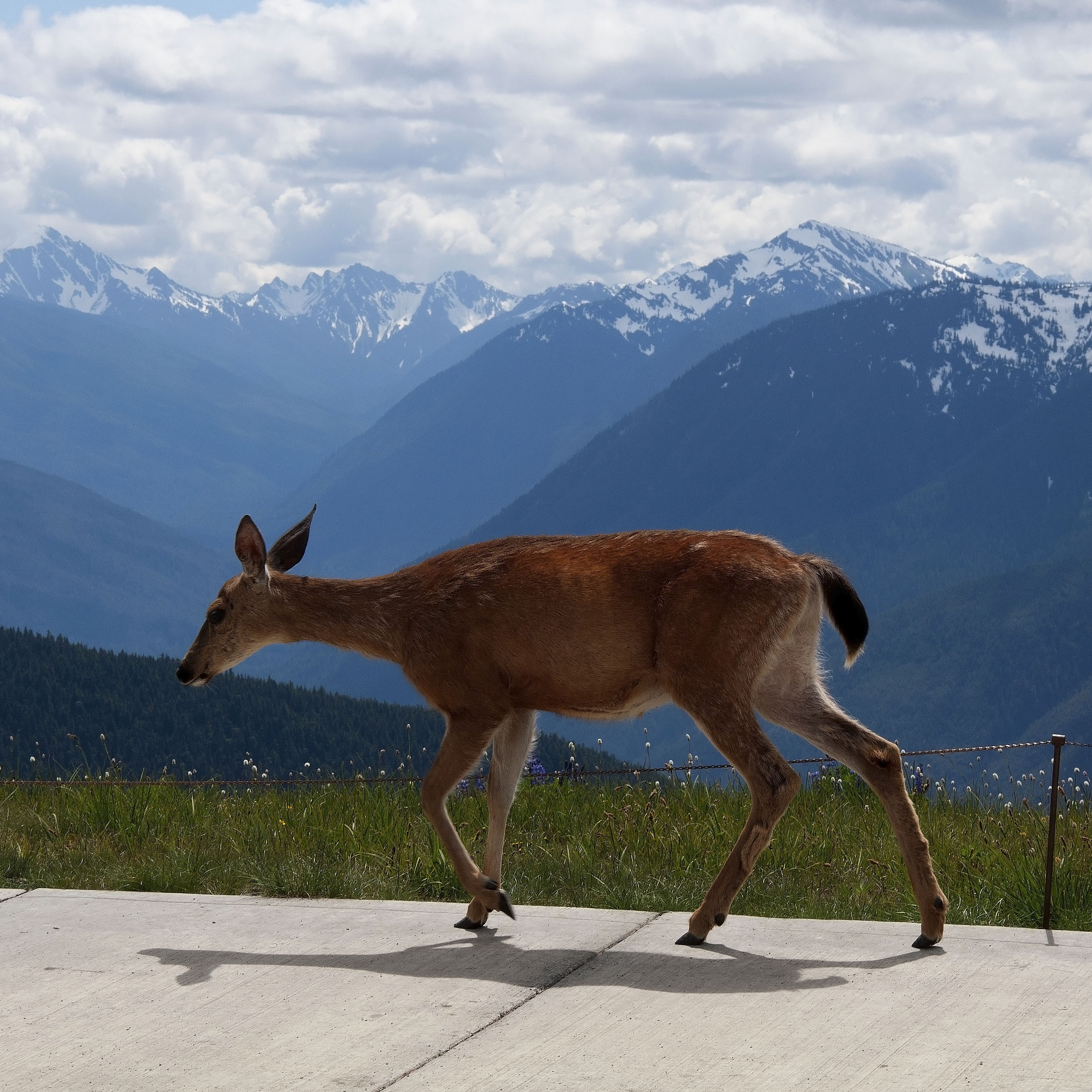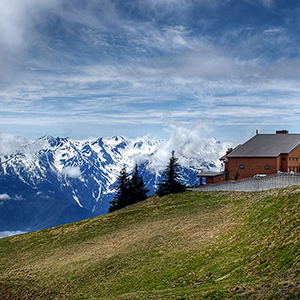 hurricane ridge
SATURDAY OCTOBER 6 & SUNDAY OCTOBER 7
8AM OR 12:30PM DEPARTURES AVAILABLE (4 HOUR TOUR)
$65 PER PERSON* TO ADD TO YOUR Crabfest package

LAKE CRESECENT + MARYMERE FALLS + HURRICANE RIDGE
MONDAY OCTOBER 8
8AM DEPARTURE AVAILABLE (8.5 HOUR TOUR)
$108 PER PERSON* TO ADD TO YOUR CRABFEST PACKAGE
CALL 1-877-386-2202 TO BOOK OR FOR MORE DETAILS