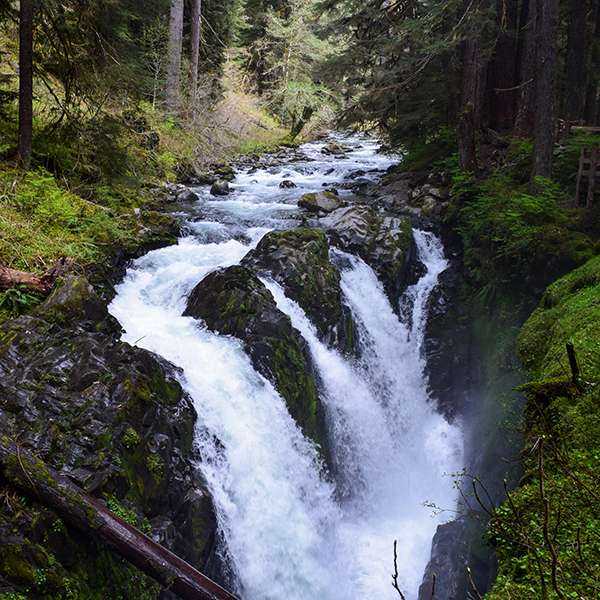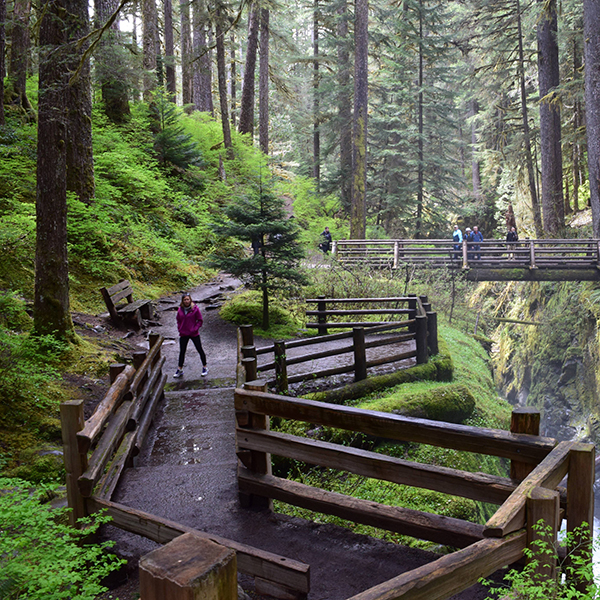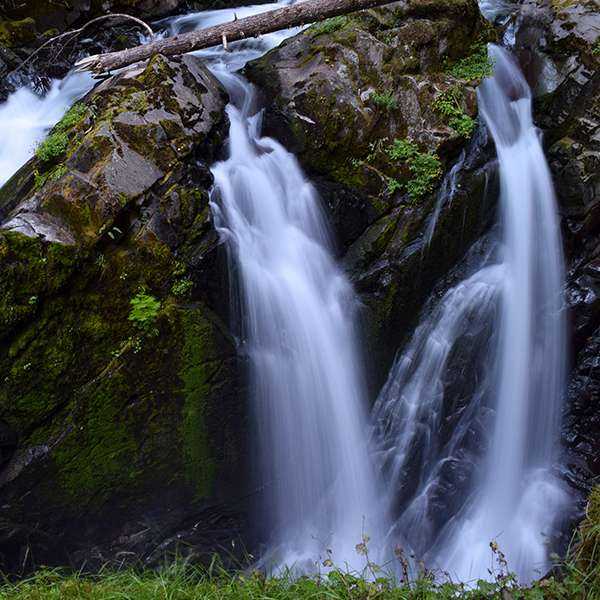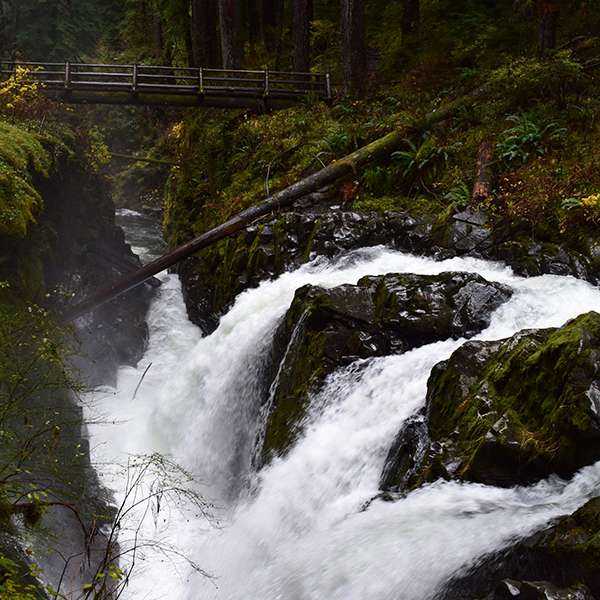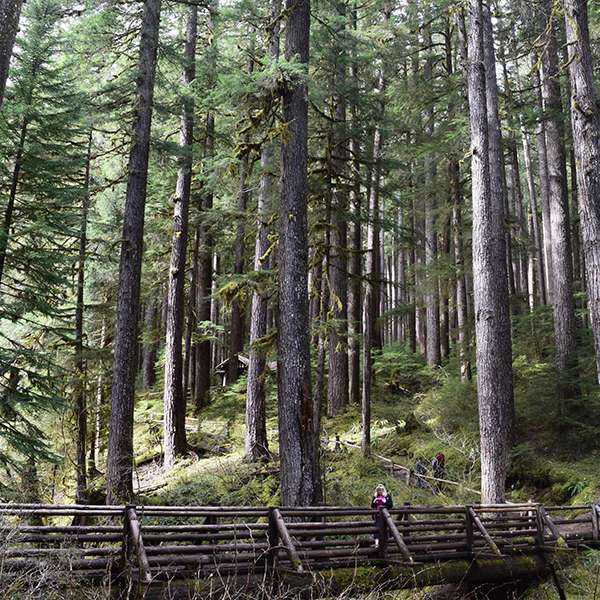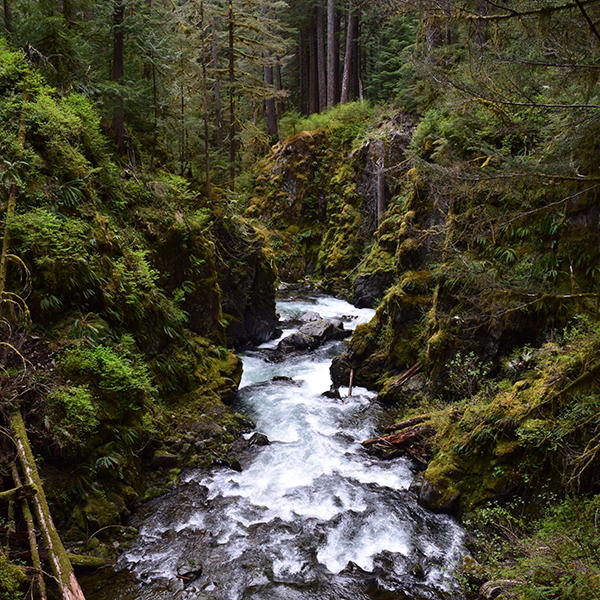 Sol Duc Falls Guided Tour with Ferry
Day Trip Option: Catch the 6:10am sailing from Victoria, and return on the 12:45pm sailing from Port Angeles, or explore downtown Port Angeles and return on a later sailing. This tour is only available on Wednesdays and Sundays.

This Olympic Hiking Co. tour begins with a beautiful 1 hour 15 minute van tour on Highway 101 around Lake Crescent and deep into the forested Sol Duc River valley. The drive is split in half with a scenic stop at the Lake Crescent Lodge for an allocated lunch break and time for sightseeing before continuing into the Sol Duc Valley.

Upon arrival at the Sol Duc trailhead, the Olympic Hiking Co. naturalist hiking guide will lead the group into the stunning old-growth forest on a beautiful one-mile trail, eventually reaching the Sol Duc river on a viewing bridge of the mighty Sol Duc Falls. At the Falls, guests will have the option to hike an additional mile for more river viewpoints or guests can simply enjoy the views at the falls and await the group's return roughly 30 minutes later. Throughout the tour, the Olympic Hiking Co. guide will discuss the park's natural history, flora and fauna, and identify landmarks. Overall, the group will have approximately two hours to visit the Sol Duc River Valley pending road and weather conditions.

You must check-in with Olympic Hiking Co. at the Port Angeles Visitor Center 15 minutes prior to the tour start time. The Port Angeles Visitor Center is located to the left of our Port Angeles ferry terminal.

Included in the tour price are the Olympic National Park entrance fees, round-trip transportation from Port Angeles, and a local naturalist hiking guide. Outdoor activewear, extra layers, and comfortable walking/hiking shoes with good traction are recommended.