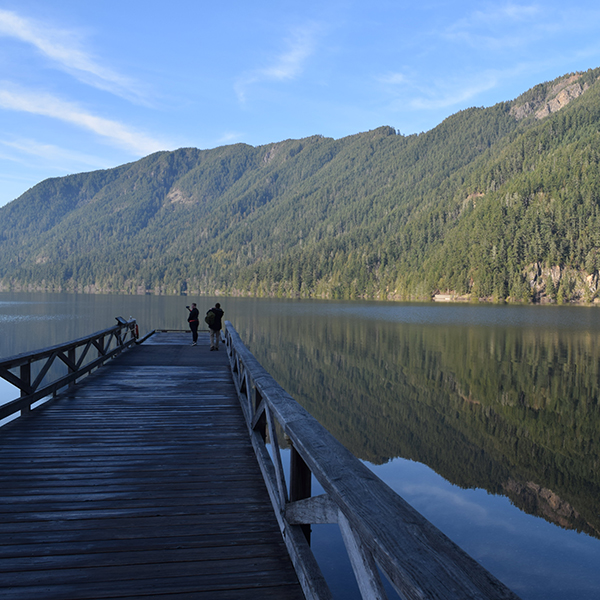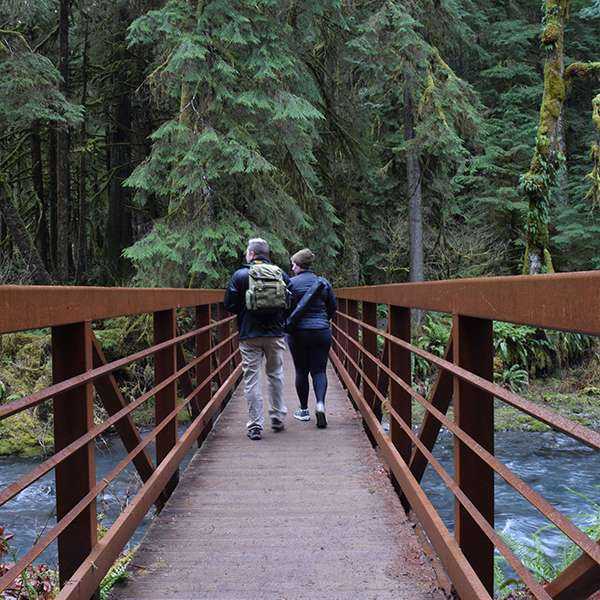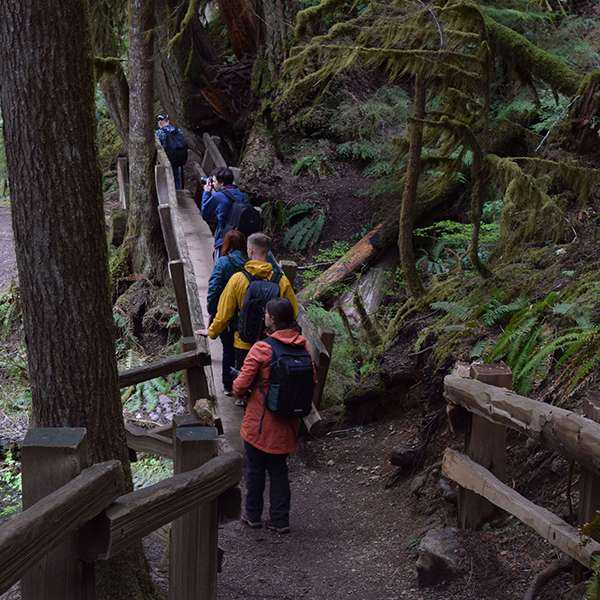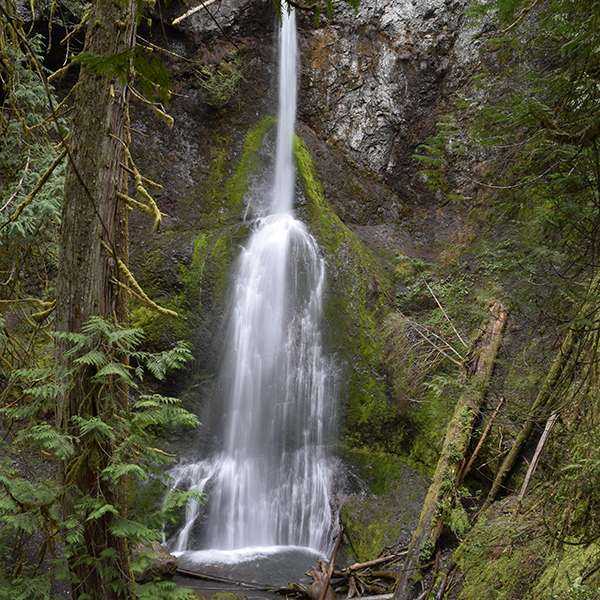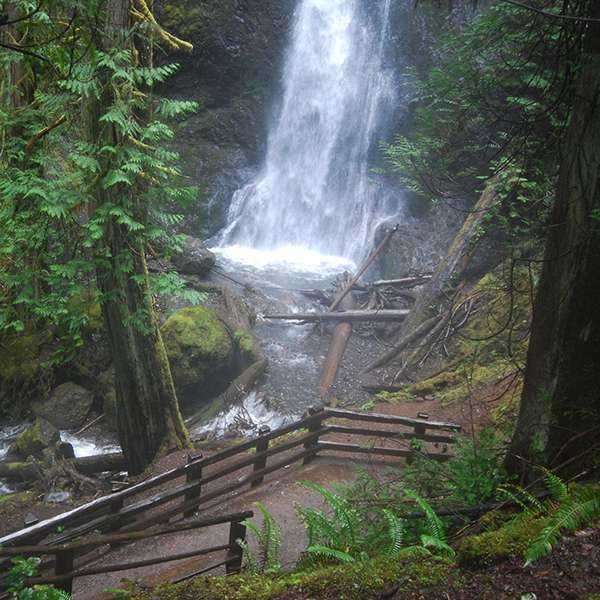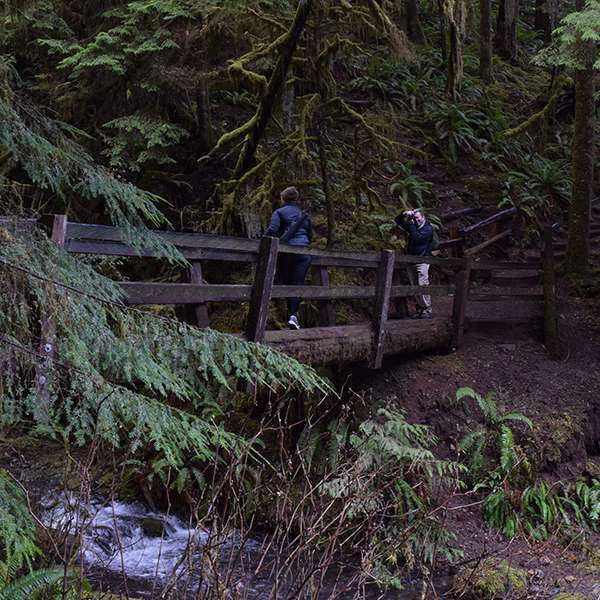 Lake Crescent and Marymere Falls 4-Hour Guided Tour with Ferry
Day Trip Option: Catch the 6:10am sailing from Victoria, and return on the 12:45pm sailing from Port Angeles, or explore downtown Port Angeles and return on a later sailing. This tour is only available on Mondays and Fridays.

Lake Crescent is a just 35 minute drive from Port Angeles, making it the most accessible Olympic National Park destination from Port Angeles. Thus, on the Lake Crescent & Marymere Falls tour, you are able to maximize our time in the scenic outdoor beauty that surrounds Lake Crescent. The lake has unbelievable crystal-clear waters as it glacier-fed and is a stunning fjord outlined with a forested mountain range, originally carved out by glaciers. However, one of the best kept secrets of Lake Crescent is the stunning temperate forest and nearby hiking trails.

The main epicenter of the tour is the Lake Crescent Lodge, a historical lodge built in 1915. Upon arrival, you will take 20-30 minutes to do a quick tour of the lodge and its picturesque dock. Then your hiking guide will lead a guided hiking tour to Marymere Falls, a stunning 90 foot waterfall pouring into Barnes Creek. The hike to the falls (1.8 miles roundtrip) is primarily flat and well-maintained, however, there is a set of nature stairs to reach the viewpoints of the falls, gaining 200 feet elevation. If time permits, you may take the optional Moments in Time Trail (0.5 miles) or visit other nearby destinations.

Throughout this tour, your tour guide will identify landmarks, discuss the natural history, flora and fauna, and other compelling facts about Olympic National Park. At Lake Crescent, you will be greeted with the chirping and songs of a variety of birds, may encounter Black Tail Deer, and a few sporadic Olympic Chipmunks. Overall, expect to spend approximately 2.5 hours at Lake Crescent pending road and weather conditions.

You must check-in with Olympic Hiking Co. at the Port Angeles Visitor Center 15 minutes prior to the tour start time. The Port Angeles Visitor Center is located to the left of our Port Angeles ferry terminal.

Included in the tour price are the Olympic National Park entrance fees, round-trip transportation from Port Angeles, and a local naturalist hiking guide. Outdoor activewear, extra layers, and comfortable walking/hiking shoes with good traction are recommended.