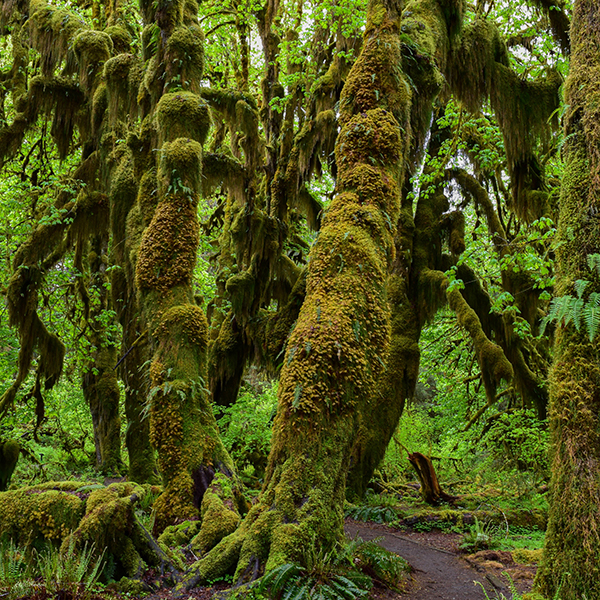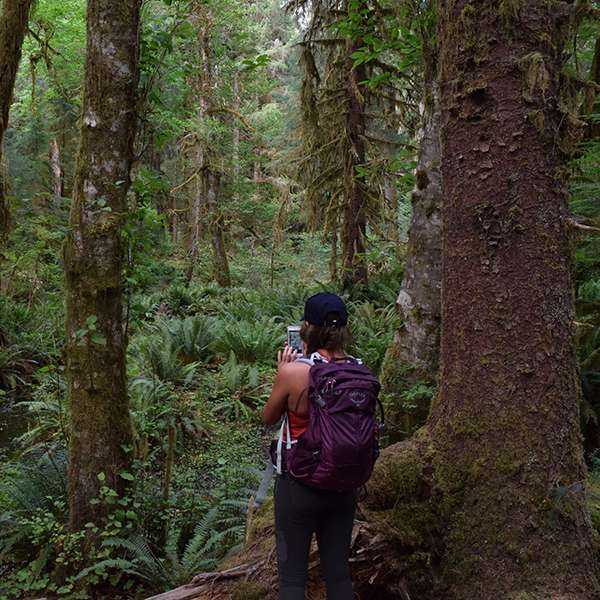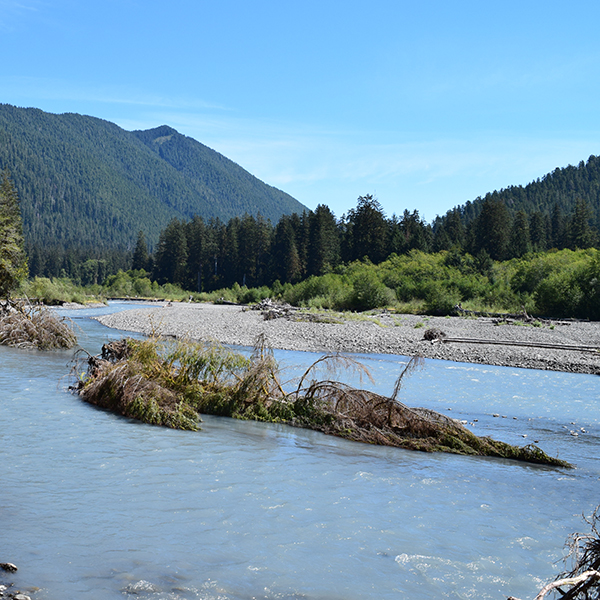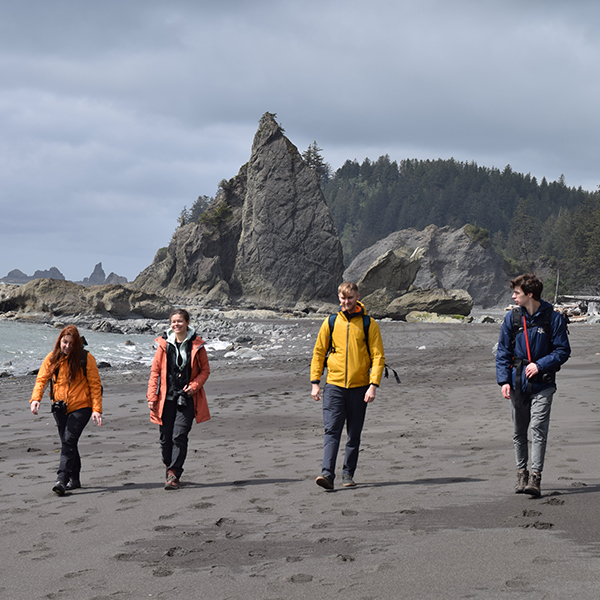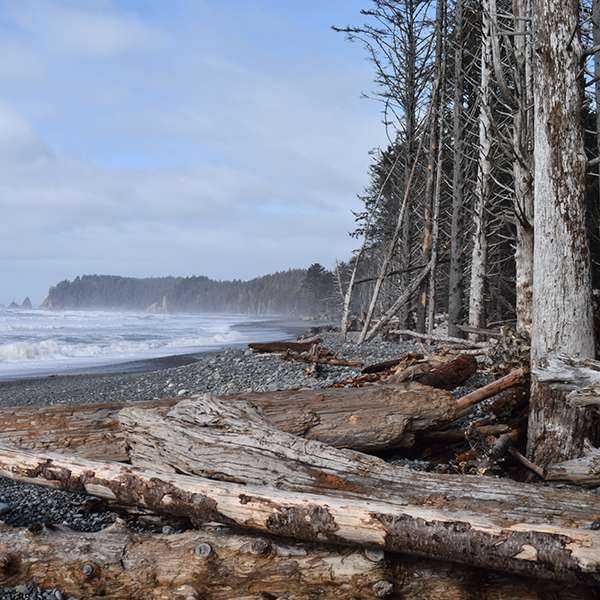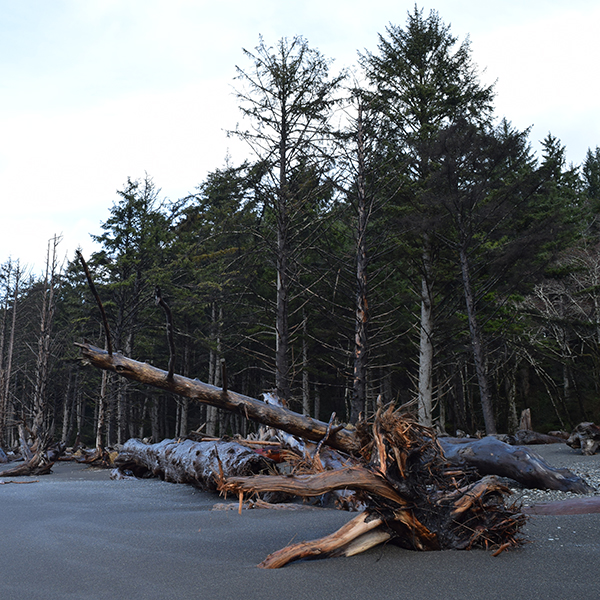 Hoh Rain Forest and Rialto Beach 8-Hour Guided Tour with Ferry
Day Trip Option: Catch the 6:10am sailing from Victoria, and return on the 5:15pm sailing from Port Angeles. This tour is only available on Tuesdays, Thursdays and Saturdays.

From Port Angeles, this full day guided tour begins with a 2 hour drive west into the Hoh Rain Forest. Along the drive, you'll enjoy one of the most scenic stretches of Highway 101 along Lake Crescent, pass through Forks, WA (Twilight Fans can celebrate), and then drive back into the interior of Olympic National Park on a scenic 18 mile rain forest drive on Upper Hoh Road. Upon arrival, your hiking guide will lead a 60-90 minute guided hiking tour throughout the top viewpoints of the Hoh Rain Forest. You will hike along the 0.75 mile Hall of Mosses loop and 1.25 mile Spruce Nature Trail, immersing ourselves amongst 300 foot tall Sitka Spruce trees, moss-laden Big Leaf Maples, fields of sword ferns, and the roar the Hoh River. After your rain forest trek, we will allocate time for a picnic lunch prior to departure, which are available for purchase.

After your explorations in the rain forest, you'll head west to the Pacific Coast to visit Rialto Beach. Towering seastacks, massive driftwood logs, and the crashing waves of the Pacific Ocean await your arrival. Your hiking guide will lead a walk along the coast as time and the tides permit, however, you are welcome to roam the beach or relax on your own. It certainly is a place of tranquility.

Throughout this tour, your guide will identify landmarks, discuss the natural history, flora and fauna, and other compelling facts about Olympic National Park. At the Hoh Rain Forest, you will be greeted with the chirping and songs of a variety of birds, may encounter Black Tail Deer, a few sporadic Olympic Chipmunks, and may be lucky enough to encounter the Roosevelt Elk herd. At Rialto Beach, you may see Bald Eagles soaring above us or nesting in a Sitka Spruce tree. Overall, expect to spend approximately 4 hours sightseeing at the rain forest and coast pending road and weather conditions.

You must check-in with Olympic Hiking Co. at the Port Angeles Visitor Center 30 minutes prior to the tour start time. The Port Angeles Visitor Center is located to the left of our Port Angeles ferry terminal.

Included in the tour price are the Olympic National Park entrance fees, round-trip transportation from Port Angeles, and a local naturalist hiking guide. Outdoor activewear, extra layers, and comfortable walking/hiking shoes with good traction are recommended.