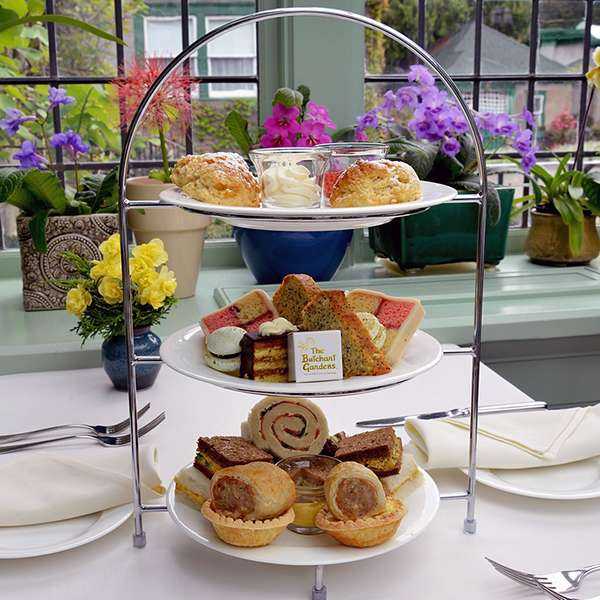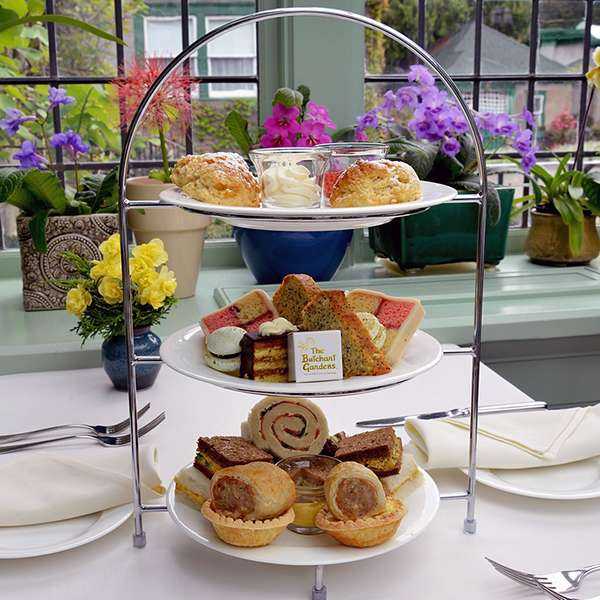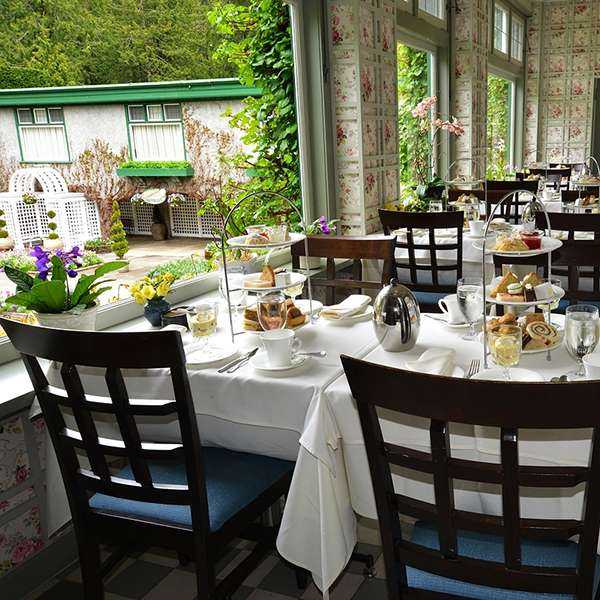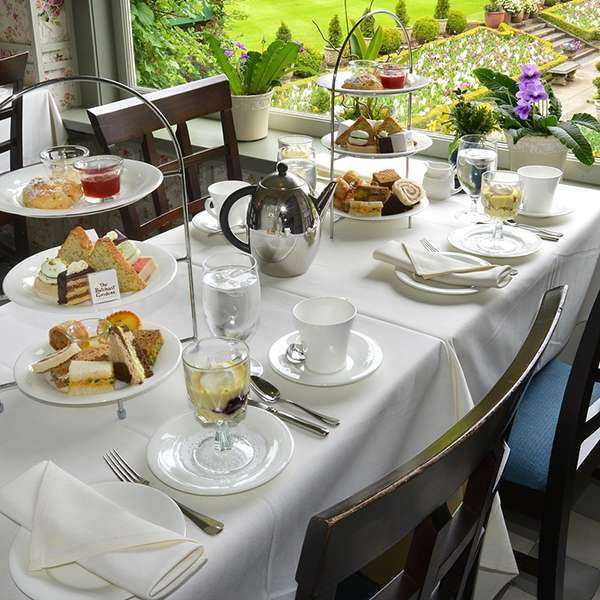 Afternoon Tea at The Butchart Gardens
Enjoy a traditional Afternoon Tea after wandering through 55-acres of delightful floral displays at The Butchart Gardens. Afternoon Tea includes warm traditional delicacies, savory tea sandwiches and house-made sweets.
Gluten-free and Vegetarian options are available with at least 24 hours' of notice. Please call us at 1-877-386-2202 if you would like to reserve tea with either of these special dietary requirements.
Please Note: Admission to The Butchart Gardens is required. The afternoon tea price does not include your admission to The Gardens. Your chosen tea time is not guaranteed. We will contact you via email or phone if your requested tea time is not available.