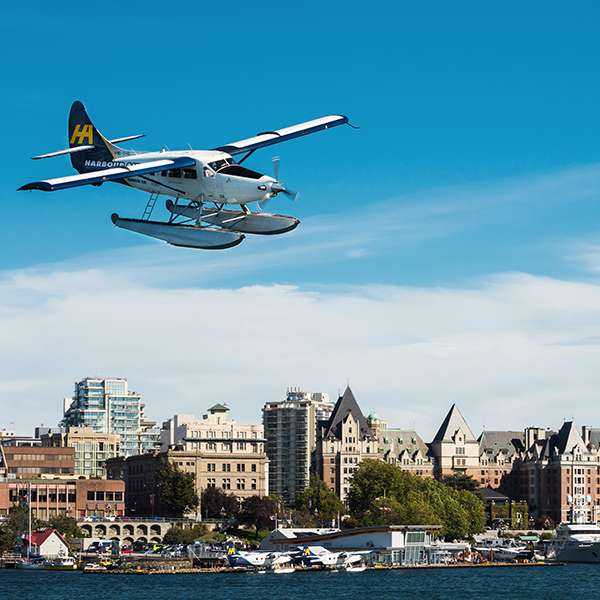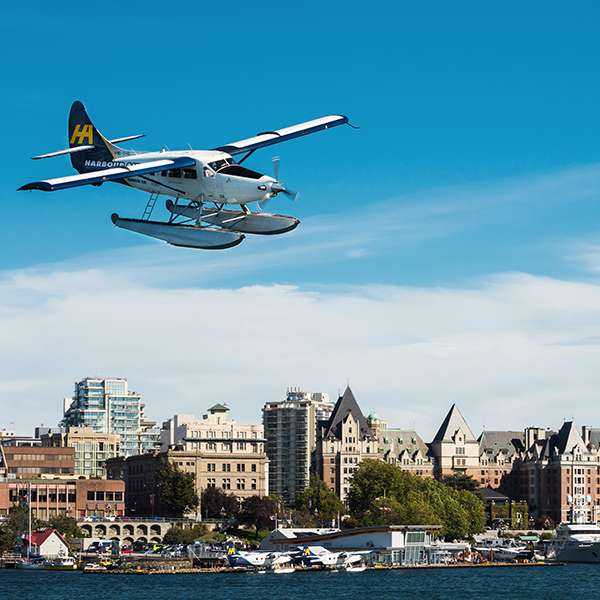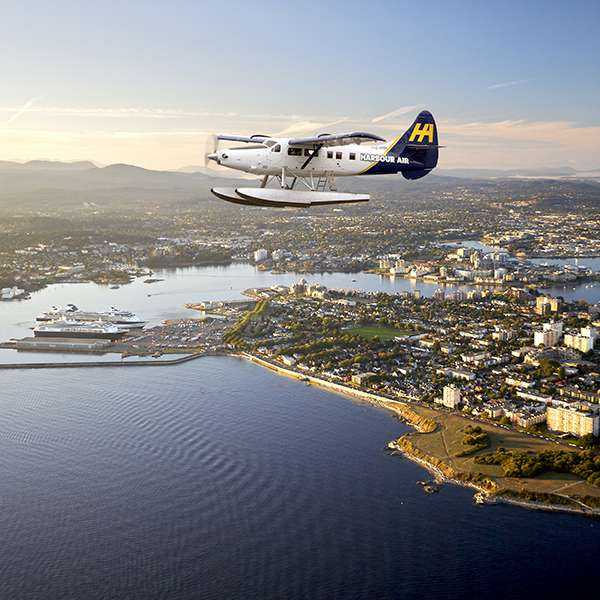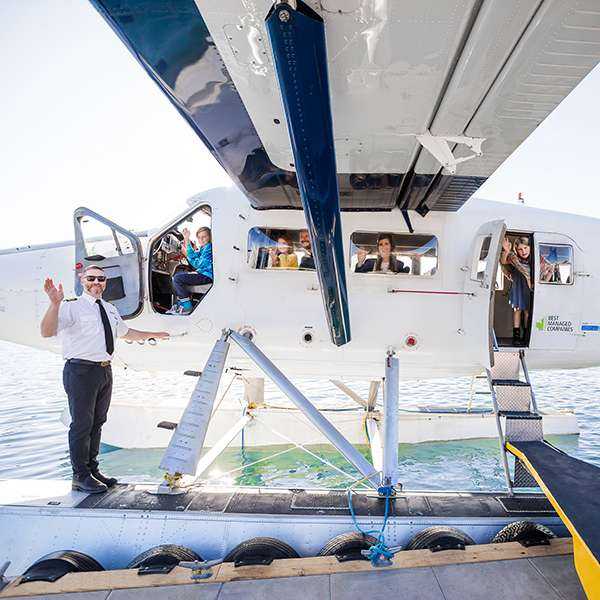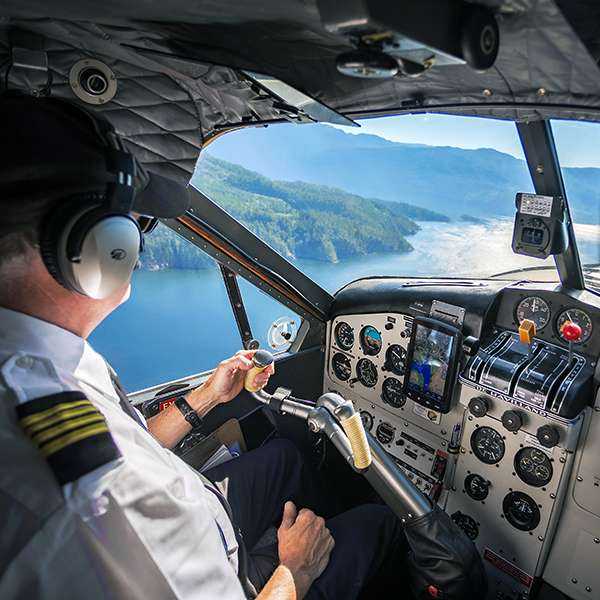 Harbour Air Seaplane Flight Tours
These tours are an ideal introduction to seaplane aviation. See spectacular vistas of downtown Victoria and the Strait of Juan De Fuca, with the Olympic Mountains in the distance. The exhilarating spray of the water is always a highlight during take-off and landing.
Please Note: From October to April a minimum of four passengers must be booked on this tour (passenger count may be combined with other guests on the same tour). We will contact you in advance if there are less than four people scheduled on the tour.