vancouver island Driving Routes
Victoria to Tofino
Enjoy one of the most scenic drives in British Columbia as you travel to the beautiful seaside town of Tofino.
Drive two hours north from Victoria to Nanaimo along Island Hwy 1, a pleasant route with breathtaking views over Brentwood Bay and the Saanich Inlet. Enjoy a bounty of local cafes and stores as you explore the downtown area.
From Nanaimo, it is only an hour before you arrive at the town known as the gateway to Canada's west coast - Port Alberni. Just outside of town is Cathedral Grove, an old growth forest in MacMillan Provincial Park. Here you can walk amongst the giant Douglas Fir trees, some over 800 years old.
Having an active forestry and fishing community, Port Alberni revolves around its deep sea port. There are a number of freshwater lakes in the region, making it an ideal stop for lovers of salmon fishing, hiking, windsurfing and camping. Many travelers elect to spend a night in Port Alberni, before embarking on a breathtaking 2 hour drive through undulating mountain passes to the eclectic oceanside town of Tofino.
The astounding natural beauty, relaxed west-coast lifestyle and eclectic locals draw thousands of visitors to Tofino each year. Located in the heart of a United Nations World Biosphere Reserve – Clayoquot Sound; Tofino is home to many rare plant and animal species. Pristine sandy beaches and lush forests await, along with some of the best surfing in Canada. A stay at Jamie's Rainforest Inn is the perfect way to sample the beauty of the region, featuring a private waterfront bird sanctuary and 4 acres of private rainforest for you to explore.
vancouver island Day Trips
Sooke to Port Renfrew
The town of Sooke, a mere 40 minutes west from Victoria, is surrounded by the natural beauty that characterizes so much of Vancouver Island. Visit the unique geological rock formations of the Sooke potholes where freshwater swimming pools have naturally formed in the rock face. Hike the nearby trails and explore the abundant natural beauty of the area before continuing your exploration on the leisurely 255 km route from Sooke to Port Renfrew. Visit French Beach, China and Mystic Beaches, or stop for a surf at Sombrio Beach. The mesmerizing tidal pools of Botanical Beach are also a must see, teeming with starfish, coral and assorted colorful crustaceans.
When hunger takes over, Port Renfrew offers a number of great cafés and restaurants to satisfy the most insatiable appetite.
Victoria to Nanaimo
From downtown Victoria, it's a leisurely 2 hour drive to the harbor city of Nanaimo. Hiking, boating, scuba diving and snorkeling options abound, making Nanaimo the perfect starting point for your outdoor adventures. The city also features a bustling downtown area, or visitors can watch the seaplanes take-off and land as you meander along the city's peaceful harbor walking routes.
Things to Do in victoria
Do you fancy yourself as a bit of a foodie? Perhaps Art Galleries are more your scene, or maybe you're looking to entertain the kids? These itineraries from Attractions Victoria feature something for everyone!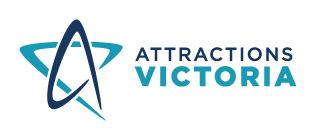 Arts & Culture
Food & Bars
Fun with Kids
Hidden Gems
History Buffs